Our Mission & Vision
Our Mission:
Loving God and serving our neighbors.
Our Vision:
We at SHUMC are united in our commitment to follow the way of Jesus Christ in sharing the love of God with others by offering opportunities to develop a meaningful relationship with God and to receive God's amazing, saving grace. SHUMC actively welcomes and engages the local neighborhood and the broader community.
What we believe:
The Northern Virginia District of the United Methodist Church:
Virginia Conference of the United Methodist Church:
Our Church Staff at Sleepy Hollow UMC:
Our church staff and leadership team recognize that we work and serve under the authority of Jesus Christ. We desire to devote our work to the ministry of the Word of God in all we do. Our passion and goal is to equip believers for the work of the ministry as we grow together in discipleship and in the fullness of life in Christ.
Rev. Jennifer Ailstock, Pastor
Pastor Jennie leads the church in ways that invite and engage each person in participating in worship, in growing as a disciple of Jesus Christ and in using their God-given gifts in the service of others.

Jim Quesenberry, Music Leader
Jim offers his masterful musical gifts in leading the congregation in music. He is an integral part of the music team and provides live and recorded music for worship services and special church events.
Rick Flint, Worship Leader
Rick leads the congregation in the ministry of worship and sacred music. He skillfully directs the music team and provides recorded hymns (vocal and instrumental) for our online worship services.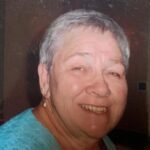 Lavera Hamidi, Church Administrator
Lavera supports the entire church community with skill, compassion and creativity. She serves as a bright point of contact between the church and the community.